Unless you are a lucky person in a high-demand career, getting a new job can be quite frustrating and challenging. However, you can make the process easier on yourself if you use these proactive strategies for getting a new job. The truth is that tips included in the job are applicable to all jobseekers, even those starting out or experienced ones.
Be Clear On What You Want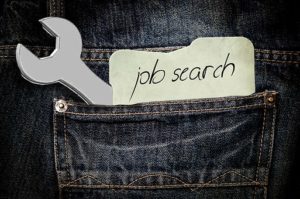 Before you start a job search, you should take adequate time to reflect on your weaknesses and strengths and type of work you like doing. When you know yourself better, it will become easier to find a job that offers you a lot of satisfaction. For instance, what do you need in a job? What is the most important? Is it money, promotion, title, company culture, location, or work itself?
Research Your Target Companies
After understanding what you need, it is time to look out for different companies in your industry. You can navigate social media pages and online job boards. There are other sites that can help you get a feel of what it is to work for in a given company, their culture, and questions you may be asked in interviews. In fact, you can even discover the salary you might get.
Tailor Your Resume to Each Job
Remember that your resume is an important tool for job search. It is unfortunate that most jobseekers send the same resume to different job openings. If you want to get a new job, you should send an achievement-oriented resume that includes various quantifiable achievements that are relevant to the job you are doing. Try to make yourself a fit for the job. Study some of the phrases and words that are used in the job description. Ensure you include them in the resume.
Create Your Online Career Brand
The idea of building your brand involves showcasing your passion and expertise online where employers who are searching the internet can find you. A lot of recruiters use LinkedIn as the primary tool to find employees. Therefore, if you are a professional, you should use it to full advantage. It is a good resource for finding people working at various companies that interest you and position yourself to be found by hiring managers and recruiters with relevant openings.
Get Organized
Before you begin applying jobs, create a system that works for you when it comes to organizing your job search. For instance, having a simple spreadsheet can help you track some of the jobs you have applied for and where you have attended an interview.